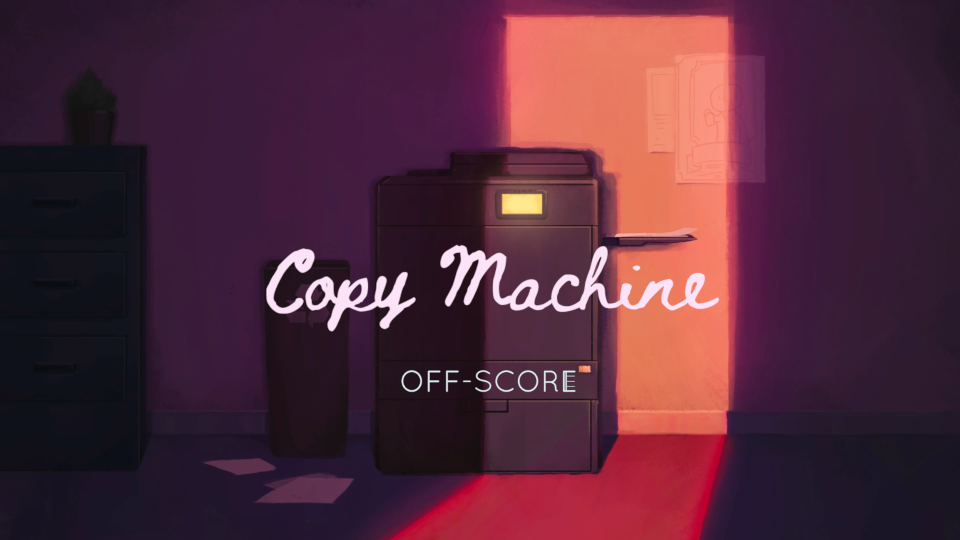 Copy Machine
Copy Machine WebGL version now free online during SYNERGY Festival
---
This upcoming month, Off-Score has been selected to participate in the 新能祭 Synergy Festival digital exhibition in Taipei.
For the occasion, we have released both Off-Score tracks: Elephants Remember and Copy Machine, on the web for FREE!
We worked hard to make the web version run as smooth as we can, even though the performance and timing of certain things still run much smoothly and feel nicer on the downloadable versions of the tracks. Also the songs are not included in the web version.

If you have never had the chance to play Off-Score or if you wanted to recommend a friend to play the project, now is the chance!
We are still working on Relativity, our third track, and we hope to release it this first half of the year. Please look forward to it.