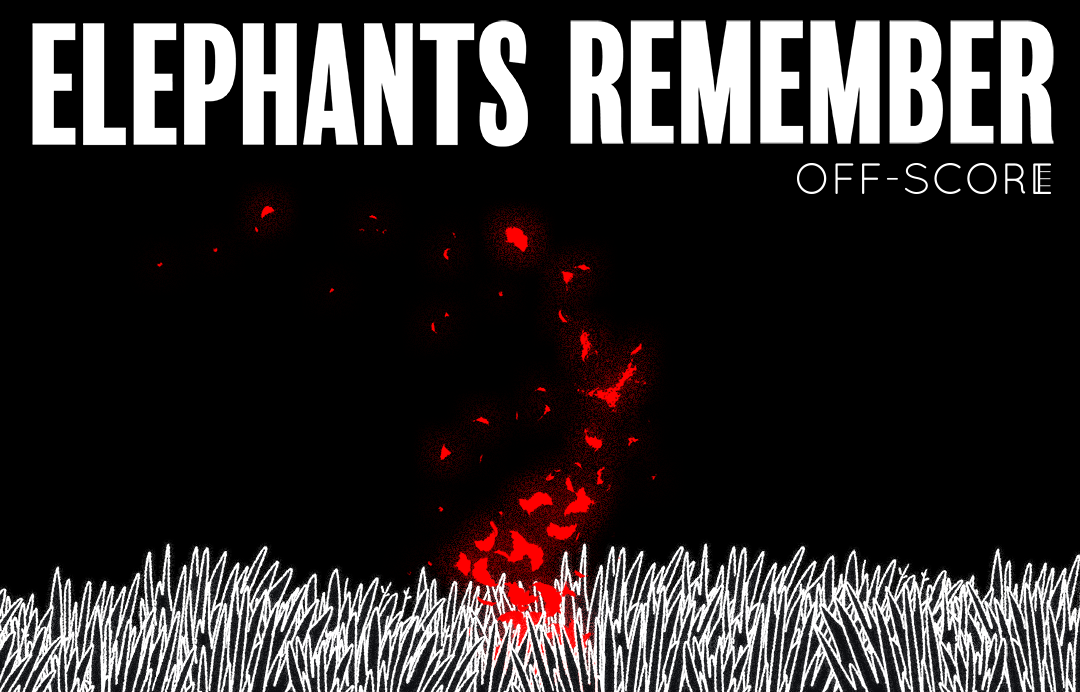 Elephants Remember
Elephants Remember is now released!
---
Our second track Elephants Remember is now out!
We are very excited with this second track of the Off-Score Project!
This time, the music, art and the story are very much different from our first track Copy Machine, and we are extremely happy with the result! We hope you'll enjoy it as much as we do!

Moreover, if you are one of the first purchases, you will receive a pack of elephant animated-emotes made by our artist Vanja Mrgan!
We hope you will join us in the thrilling black-and-white musical driving-experience that is

ELEPHANTS REMEMBER
--
YenTing, Vanja and Ferran
The Off-Score Project Team